Delaware Photographer, Misty Dawn Pfeil
---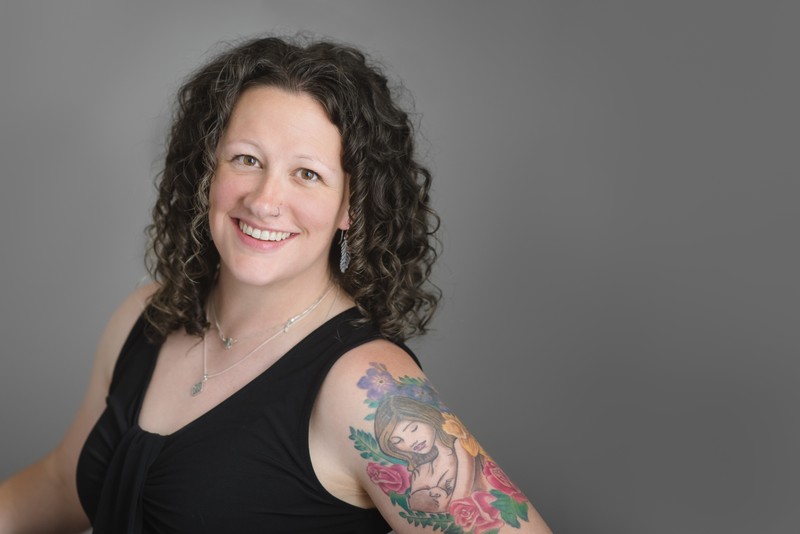 ---
It may sound trite to say that photography is my passion, but I can think of no better way to describe what a camera in my hand truly means to me. I have always had an appreciation for many forms of art, but photography was the medium that captured my heart. Putting a camera in my hands feels like HOME.
As a teenager, I worked in a one-hour photo lab and that's where the seed was planted that grew into an incredible passion for photography. As I developed film for my customers, I would marvel and wonder at some of the images before me. It created a hunger in my soul, to learn all I could to make better quality photos myself. It was hard to put down the camera once I'd picked it up.
I moved on to become the manager of that photo lab for 6 years, processing my own photos in between customer photos as I taught myself photography. After getting married in 2005, I decided to really dive into the new world of digital photography by going back to school. The resulting visual communications education enabled me to get a job in graphics production and start my own photography business on the side. I eventually found myself freelancing for the local newspaper on top of my graphics production job, AND doing weddings on weekends. Something had to give! So, in 2008, photography became my full-time job when I decided to leave behind the comfort and security of the 9-to-5 lifestyle in favor of pursuing my career as a visual artist.
---
Fast forward a few years...Misty Dawn Photography was successful and flourishing. My photojournalism work was published locally in The News Journal and Signature Brandywine magazine. My wedding work was published in Delaware Bride magazine and on popular national wedding planning blogs. I was also teaching photography as an adjunct visual communications professor at Cecil College (which I continue to do, to this day). Then, in 2013, I won "Best Photographer in New Castle County" in the annual First State Favorites contest, just months before giving birth to our daughter.
When my husband and I welcomed our first child, I became even more passionate about documenting her many milestones and creating an archive of our family memories. I made the difficult decision to take a time-out from full-time work to be home with my daughter (and later my son, as well). Though I continued teaching and doing photography part time, I took on the title of Stay-at-Home Mom.
Photography was, and is, still part of my day-to-day as a mother. Many days I record our family moments with my iPhone, for ease of sharing, but I still love to pull out my Nikon regularly. As my children grow older and spend their days in school, I am eager to turn my focus (pardon the pun) back to my photography business once again.
---
---
My Experience
My photojournalism training has given me the ability to anticipate decisive moments before they happen, pressing the shutter at just the right second. The years I spent managing a One-Hour Express Photo Lab and working as a Graphics Production Specialist have made me a proficient photo editor, allowing me to quickly process images for accurate color and density. In college, I learned the careful arts of digital imaging, lighting, and posing from professors who were ahead in their fields. Through the years, I've also attended advanced photography seminars, as well as worked with dozens of fellow creative professionals, picking up little tidbits of knowledge at every turn. All of this combined has left me with a diverse set of skills that define my style of photography.
As an adjunct college photography professor for over 11 years, I often teach my students that portrait work is 20% photography skill and 80% people skills. My clients often praise my superior level of patience with children and my willingness to wait and work for the "perfect shot." I bring a warm demeanor and friendly face to all my shoots and the joy that photography brings me is often contagious to my clients.
---
My Style
Authentic, Evocative & Artistic are the three words I feel most accurately describe both my portfolio and my approach to photography. My unique style is a culmination of 15+ years of experience in many areas of visual communications, including photojournalism, teaching, graphics production, and managing a photo lab. Relying heavily on my background in photojournalism, I take an unobtrusive approach to storytelling - striving to capture the most authentic moments as they happen without directing or interfering with them. When a bit of direction is needed, I apply my posing skills and supplemental lighting skills, and produce evocative portraits and dramatic detail images. Always thinking creatively, I strive to find artistic angles from which to portray my subjects. I like to strike a balance between documenting my subjects in a way that is largely unscripted, while also posing my subjects in good lighting for a wall mountable portrait. Sometimes I'm a fly on the wall, unobtrusively capturing the tears, laughter, and action without influencing what's happening before me. Other times, I take control of lighting and posing when needed, directing my subjects on where to stand and what to do.
I'm inspired by so much around me – a creative angle from a movie scene, the lyrics to a song, the lighting on a nature walk, or my experience as a mother, observing my children.
---
My Personal Life
Outside of photography and #momlife, I'm just your average geek. I love movies & music. My brain devotes entirely too much space to song lyrics and random movie lines. My husband and I frequently communicate via movie quotes and date night usually involves the movie theater. I absolutely adore animals of all kinds, but especially have a soft spot for cats. I volunteer regularly with the Brandywine Valley SPCA in New Castle, photographing animals to help get eyes on them and help them get adopted. Volunteering brought me face to face with my soulmate cat and now we've rescued two kitties, who are dearly loved. More accurately, they rescued me.
Other things that bring me joy, in no particular order:
· The laughter of children, especially my own
· Disney! (the movies, the music, the parks...all of it!)
· My iPhone camera, for quick snapshots of life on the daily
· Singing loudly in the car alone
· Starbucks Chocolate Cream Cold Brew
· Fictional universes. Marvel, Star Wars, LOTR, Harry Potter...you name it, I'm probably a fan.
· Chocolate and pumpkin flavors. (But not together.)
· B&W photos
· Exercise endorphins - yoga, tabata cardio, lifting weights.
· Pedicures
· The beach